Santiago Lange is currently focusing on the upcoming Tokyo Olympic Games. It will be his seventh appearance in the Olympics. The argentine ace had a remarkable comeback from a cancer operation to participate in Rio Olympics 2016 and also winning gold in the Nacra 17 event along with Cecilia Carranza Saroli. It was definitely one emotional and unforgettable moment for him. Santiago switched to the Tornado catamaran for the Olympics. He has grown up in the sniping class.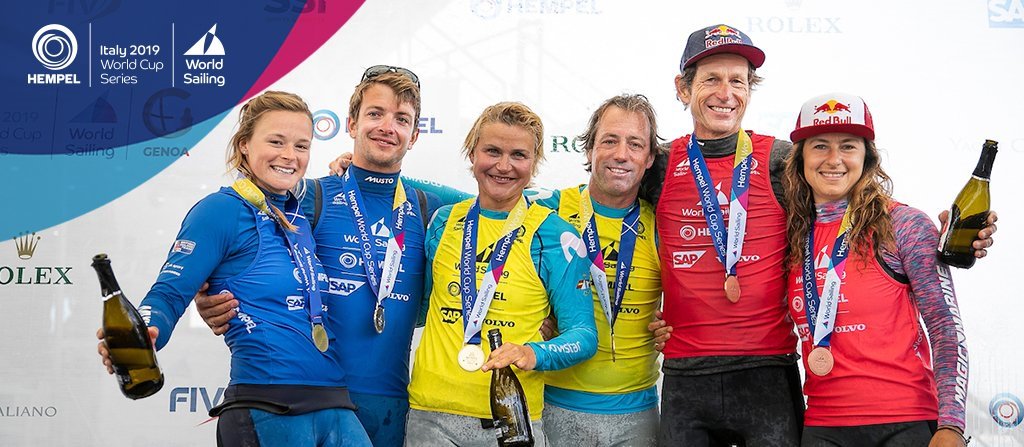 He has also won three world championships and in during the journey, he met Torben Grael from Brazil. He continued his success by winning the World Championship 2004. He won bronze medals in the tornado event in Athens 2004, and even in Beijing 2008 Olympics.
Lange, now 57 years old, is currently eyeing towards the podium of Tokyo Olympic Games 2020. He has already begun with his set-up in Japan and his main focus seems to be standing on the podium at Tokyo.
He said in a recent interview that a lot of energy is required for the sailing sport and he is trying to train himself so that he can cope up with the youngsters easily. But for him, the competition will be more interesting than tough. When asked about his training, he said the sailors have a training program which is similar to other athletes. They have to analyze everything and they learn something new all the time. Santiago feels great to be both on the learning curve and the fleet. According to his opinion, it is not easy to win the Nacra style event especially when you have a new boat.
Santiago Lange absolutely loves the experience at the Olympics every time he participates. He can define his life by the values that he has taken from the Olympics such as to respect friends and excellence.